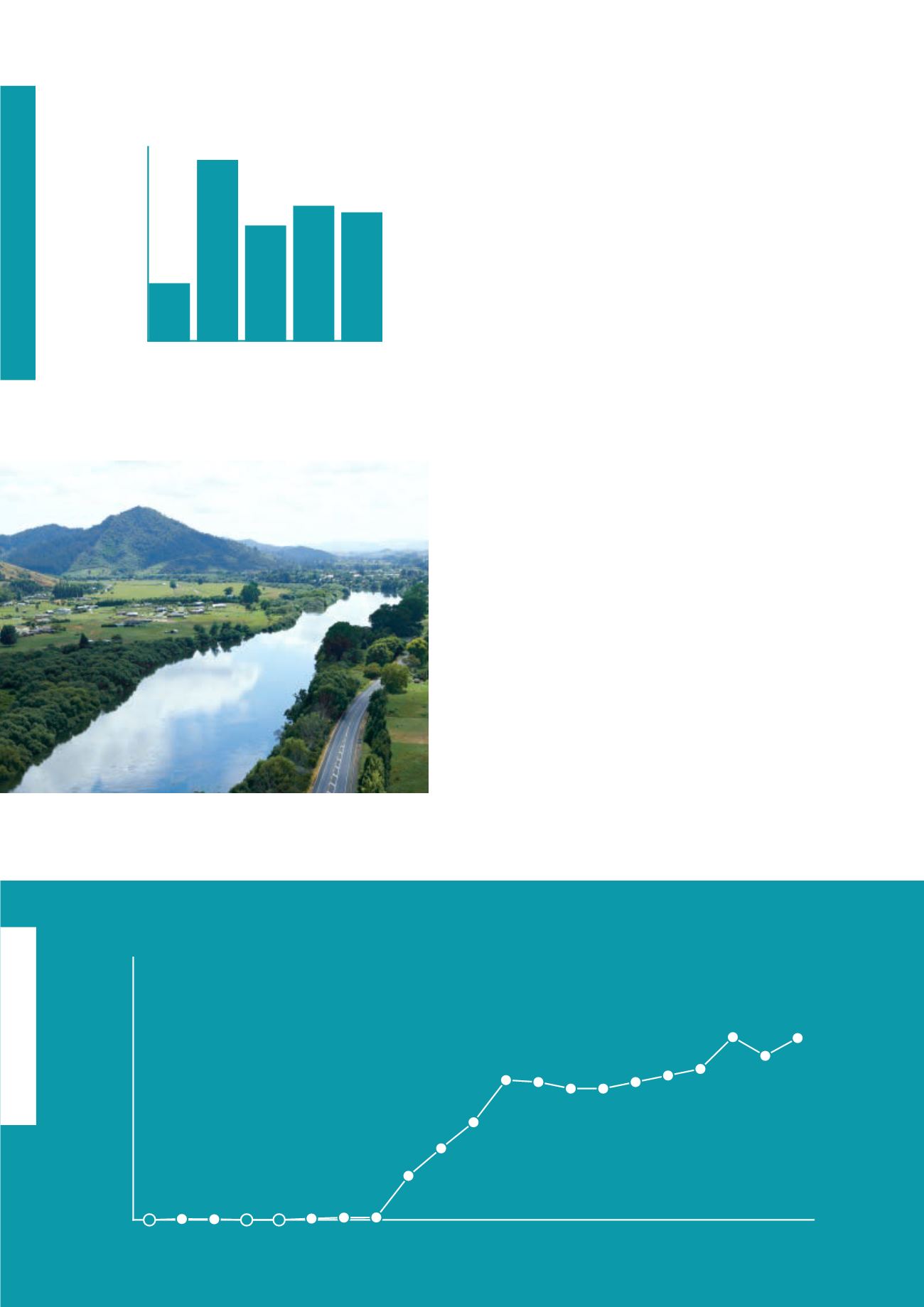 6
Those words remind us that our governance decisions
must be far-reaching and for the benefit of tomorrow's
mokopuna. Our responsibility is to our people and the
decisions that we make today affect their futures. We
must never forget this.
Whakarite Kia Eke Panuku
Planning for Success
Our Raupatu anniversary year saw the redesign of our
long-range tribal strategic blueprint, Whakatupuranga
2050.
The goal was to build on the existing strategy by
updating the objectives and refreshing the approach
and, critically, to identify markers by which we could
measure our progress.
The result is a roadmap of signposts covering four
key areas: Ngaa Tohu Kaupapa (Cultural), Ngaa Tohu
Hapori (Social), Ngaa Tohu Taiao (Environment) and
Ngaa Tohu Whai Rawa (Wealth). Operational business
plans are being aligned to these signposts and all
entities are delivering to this strategic framework,
which you can find on pages 8-9 of this report.
This roadmap serves as the master plan so that, as
governors, we can fulfil our monitoring and kaitiaki
role with clarity and consistency.
Whakatuurite Kia Ora
Structuring for Prosperity
Our year of review continued with the completion of
a comprehensive review of our governance structure.
Led by co-Chairs Nanaia Mahuta and Sir Henry van
der Heyden, the review has resulted in changes that
will support our goal to deliver robust, effective and
efficient governance for meaningful outcomes.
0
40
60
80
2012 2013 2014 2015 2016
20
100
120
$M
YEAR
37
111
71
79
83
0
0
0
0.10
0.17
0.18
3.36
5.45
7.44
10.65
10.50
10.00
10.00
10.50
11.00
11.50
13.92
12.50
13.50
0.07
0.05
'96 '97 '98 '99 '00 '01 '02 '03 '04 '05 '06 '07 '08 '09 '10 '11 '12 '13 '14 '15 '16
20
15
10
5
0
$M
20 YEARS TOTAL DIVIDENDS
*
WRLT NET PROFIT — CONSOLIDATED RESULTS
YEAR